Summer is here and milkshake season is upon us. It is important to stay hydrated to avoid lethargy and heat related illnesses. To make your summer fun we have with us three scrumptious recipes to make your morning dose of milk exciting and fun!
Experimenting with regular milkshake recipes has led us to interesting results. You can make boring milkshakes a lot more delicious by adding some simple ingredients which you can find easily in the super market closest to you.
For the lovers of decadence, the first summer cooler we're going to teach is a Banana Split Milkshake.
1. Banana Split Milkshake
For this, you require:
1.1 cup of vanilla ice cream
1 sliced banana
1 cup of Niryas full cream milk
1/2 teaspoon vanilla extract
chocolate syrup
1 red cherry.
Preparation:
The first step is to add the ice cream, banana, vanilla extract and milk to a blender and mix until the mixture is smooth and creamy.
Pour the mix in a glass, add the chocolate syrup and banana
Top up the milkshake with a cherry and enjoy!
Now we have a yummy recipe for a milkshake loved by all, chocolate milkshake! This indulgent masterpiece is one seriously special treat in the hot Indian summer.
2. Chocolate Milkshake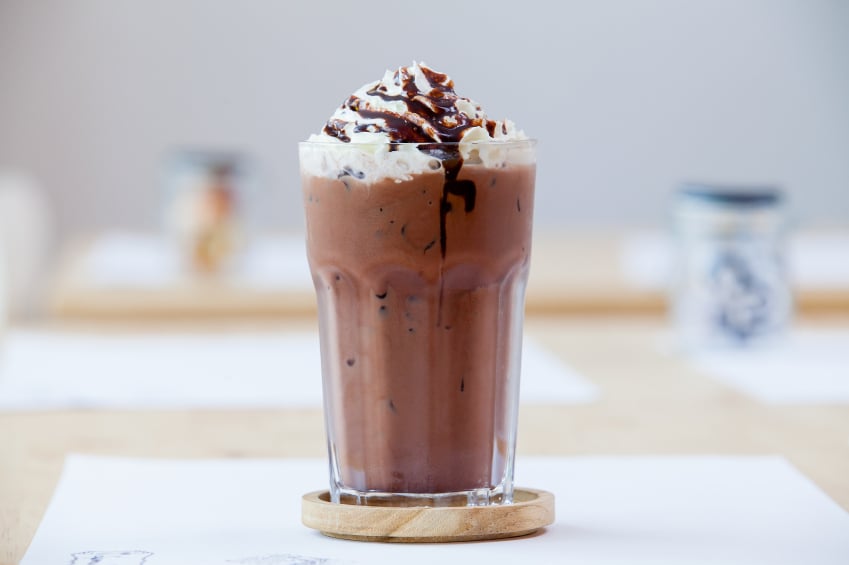 The ingredients you require are:
Hazelnut spread
1 cup Niryas double toned milk
1 scoop of chocolate ice cream
5 marshmallows
1 teaspoon crushed walnuts.
Preparation:
Thickly coat the back of a teaspoon with the hazelnut spread and smear it from the bottom of the inside of the glass to the top.
Now put the chocolate ice cream and Niryas double toned milk in a blender and whizz until smooth.
Pour this mixture into your prepared glass and serve up this chilled drink topped with marshmallows and crushed walnuts.
Worry not chai lovers! We have a special treat for you too. The best recipe, which we have saved for last, is the one for Vanilla Iced Chai Latte. This one is great for the tea addicts, who need their daily multiple dose of tea but are hesitant to do so because of the heat.
3. Vanilla Iced Chai Latte
The ingredients required for this recipe are:
1.1 tea bag of your favorite brand, preferably black
1 cup of water
2 tablespoons vanilla syrup
1 cup of Niryas Tea Special Milk
3-4 ice cubes
Caramel spread.
Preparation:
1.You start with brewing the tea bag and letting it seep for five minutes.
Once this is done, allow the tea to cool till it reaches room temperature.
Now add the ice cubes, mix in the vanilla syrup and add Niryas Special Tea Milk.
Stir the drink to let the contents mix, top it up with caramel spread and serve chilled.
So there you go guys, do try these recipes out and make your morning glass of milk well suited to beat the heat and more importantly, scrumptious and chilled.